2021 Graduation Plans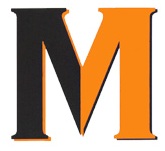 ---
2021 Graduation Information
Graduation Practice
Graduation Practice will be June 3rd at 4PM. All graduates MUST attend or they will not be allowed to attend the graduation ceremony. Graduation tickets will be picked up by students on this date.
Graduation Info
Graduation will be held at WSCC Expo Center June 4th at 4PM.

Students are to report to Expo Center dressed in formal attire carrying cap, gown and tassel promptly at 2:30 PM. Do not be late.

Men – Long dark pants, dark socks, dark dress shoes, tie, White shirt with a collar.

Ladies – Dress or if wearing pants should be long dark pants with coordinating shoes. Keep in mind that you will be walking long distances for the processional, recessional, and receiving of your diploma. You will also be using a staircase. Select your shoes accordingly. No spiked heels.

As students walk in, they will be dress coded. Those that are not properly dressed will not be allowed to enter. No cellphones will be allowed.

Student will be scanned upon entrance. No purses, bags, cellphones, cameras, headphones or any items that are not part of the required wearing apparel will be permitted pavilion.

Graduation caps are not to be decorated or altered in any way.

Tassel will be worn over the right eye on the cap. Please write you name in cap.
Parent Info
Graduate will receive 4 tickets.

All spectator seating will be in stands.

Handicap Seating will be available.

We will livestream the ceremony for those who cannot attend.

All visitors must wear a mask, and we will take temperatures for this event.

All Parents and students must leave the EXPO Center by 6 PM to allow preparation for the next graduation
Post-Graduation
Students will return to East High to pick up their diplomas. They will only receive their diploma covers during the ceremony. Diplomas will be available for student pick up from 6 PM to 7:30 PM

Any student that owes a fee must pay before they will receive their diploma. Mrs. Parker will be present to accept payment.

Burke Toney Stadium will be open to parents and graduates until 8 PM to take pictures. There will be multiple photo backdrops on the football field for families to take pictures. If it rains, we will move pictures into the gym. We will not limit the number of family members that attend for pictures. We will social distance during this event.