Senior Walk Info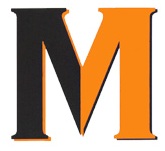 ---
SENIOR WALK INFORMATION
Senior Walk for the Class of 2021 will take place on June 1, 2021.

Permission forms must be returned to Mrs. Worthington's office no later than May 24, 2021.

You must pay all fees by May 28, 2021 in order to attend. No money will be accepted on the day of the Senior Walk.

All students must ride a bus and stay for the duration of the day. No individual drivers are permitted. You cannot be signed out at any point during the trip or during lunch.

The buses will leave by 8:15 AM. DO NOT BE LATE!

Lunch will be provided at Martin Luther King Park after we have visited all schools. Lunch (hamburgers) will be free for all students.

It is recommended that you pack a water bottle for the morning, as we will not stop for anything until lunch.

We walk a lot throughout the day, and it is typically pretty warm on the buses and at the park, so please dress appropriately.

You must have your gown to participate. If you forget your gown, you will not be permitted to attend. Please do not bring your caps. These are easily lost.

You will be visible to nearly every K-8th grader on the East side of Morristown. Please represent yourself, your class, and your school with pride.

Have fun! You will be celebrities on this day. Prepare for hugs and even some tears of joy.

Don't forget your mask.