Prom Info - updated with picture order link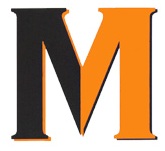 ---
"Dancing In The Moonlight" Prom 2021
Prom Information Please Read If Attending Prom
Morristown-Hamblen High School East Prom
Location: Fulton Hill Park, formerly Heritage Park at 345 6th North Street, Morristown
Time 8 pm – 11 pm Mask required per school policy Please carpool—Limited parking available
Dress Code: SCHOOL DANCES
MHHSE sponsors one dance per year, that being the Junior-Senior Prom.
Prom Dress Code
Inappropriate Attire for Ladies:
Gowns that have a split from the hem to above mid-thigh.

Neck lines that plunge below breasts or that are too revealing.

Backs of dresses that fall below the waistline.

Anything that is see-through or too revealing of body parts that should not be visible.

Dresses above mid-thigh.
The top band of the skirt or pants must be within one half inch (1/2) of the navel (belly button) all the way around the waist. The band of the skirt/pants must be straight and not have cut outs or scallops that go below the one half inch (1/2) requirement from the navel.
Men's Attire
Men must wear a tux or a suit with a tie, dress shirt, dress pants, dress shoes, and a jacket.

No jeans of any color.

No chains.

Shirt and tie must remain on the entire night.

The men's guest must adhere to the above ladies' guidelines even though she may not be a student of MHHSE.
If you have a question about your attire, bring a picture front and back of you in your attire to room 220 for a consult.

Prom dresses, or men's suits are available to borrow for prom- see Mrs. Fowler in room 220.

PROM PICTURES: Prom pictures will be taken at the park. Plans are being made to offer early picture opportunities starting at 4 PM. Packages range in price from $25 - $89. Packages are posted outside of room 220. Picture envelopes will be delivered with your invitation. You will pay for pictures when you have them made. Here is the link for students to click on to sign up for prom pictures. They will just need to select their school. https://photogenius.org/bookings/

INVITATIONS: Invitations will be delivered from Wednesday – Friday before Prom during STORM. BRING the ENTIRE invitation to PROM!! You will be admitted to the park with your invitation. Once you arrive and park bring your invitation to the check –in table. All invitations will be returned to you the following week through your STORM teacher.

CHECK-OUT PROCEDURE: When you are leaving prom you will go to the check-out table. You will be given a card to hand to the officer as you leave the prom. You will be given your Prom Favor at the check-out table. Once you leave the prom you cannot return.

SENIOR WALK: Senior Walk line up will begin around 9:15 pm. Seniors and their guest will line up to be introduced. Then the Prom King/Queen and court will be announced. You must be present to be on the court or crowned Prom King/Queen.