ACT, ASVAB, & Virtual Learning Day October 6, 2020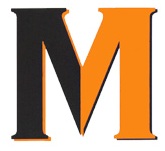 ---
On October 6, 2020 - Testing for Juniors & Seniors, Virtual Day for Freshmen and Sophomores
Juniors and Seniors will test schoolwide from 8AM-1PM
Juniors will take the ASVAB, while Seniors will take the ACT.
Virtual Juniors and Seniors will check in at the Main Office and be directed to socially distanced rooms in which they will take their tests.
All Freshmen and Sophomore students will stay home on this day and participate in a Virtual Learning Day. There will be NO synchronous classes via Google Meet on this day. Students will have assignments to complete for each period in their Google Classroom for each class, which they will need to complete to be counted present for each period.