Jostens Class Ring Delivery and Senior Item Orders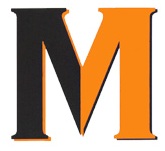 ---
Jostens will be here on Thursday, December 10th during all lunches to deliver class rings and accept Senior graduation item orders.

For those who ordered class rings, please make sure that your balance is paid in full to receive your ring.

Seniors, please remember that you need to order your caps and gowns as soon as possible. If you wait and order them after December, the price will increase by $30.
Place your orders now to lock in at the lower price.

If you have questions, you may come see Mrs. parker in Bookkeeping.