Deadline to Order Yearbooks is January 22, 2021!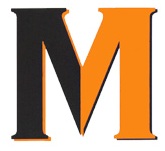 ---
Time is quickly running out to order your East High Yearbook! Few extra books are ordered by the school after the pre-order deadline, which is Friday, 1/22/2021.
Any extras are sold on a first come, first serve basis during the spring. There are no guarantees that there will still be books available at distribution in May; please don't rely on this as an option.
Order now to ensure that your student has a yearbook this spring. There are three ways to order.
1. The easiest and quickest way to order is to go to the Balfour website - www.balfour.com. Select your school and order your yearbook! A confirmation receipt is sent directly to your email address.
2. Order by phone - call the Balfour Call Center at 800-225-3687.
3. Order from Mrs. McClellan in room 226 using cash. You may even pay in installments. Pay $25 down and pay the balance before spring break. This way YOU are guaranteed a book.
Remember– there are NO guarantees that extra books will be available at distribution. Order NOW to avoid disappointment this spring.
If you've already ordered your student's 2021 yearbook, thank you for your support of the East High yearbook department.