4th 9 Weeks Virtual Sign Up Due by April 2, 2021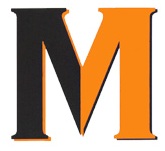 ---
When we return from Spring Break, many of you that have been virtual will be returning to school. We would like to welcome you back. Some of you would like to stay virtual for the remainder of the school year. If you wish to remain virtual, you must meet one of the 2 criteria below.
First, you could have a medical condition which requires you to stay home. Simply provide a physician's note stating you, or a member of your immediate family, have a medical condition that would exclude them from attending school in person. If we have received a doctor's note for you for the last 9 week sign up, you will NOT need to submit another note from your doctor. The previous note will be valid for this 9 weeks too. Please submit all doctor notes to Mrs. Vesser.
Second, you have demonstrated you have an ability to be highly successful with virtual education. You must have a cumulative "B" average and maintain excellent attendance.
Virtual students can participate in any extracurricular event as long as they maintain the cumulative "B" average. Students will not be allowed to participate in extracurricular events if they are virtual for medical reasons. This will include Prom. However, we will not consider graduation to be an extracurricular event, and all students, whether virtual or in-class, who are eligible for graduation may participate in the ceremony.
Please complete the form below if you meet the criteria mentioned above and plan to be a virtual learner for the remainder of the school year. Even if you are currently a virtual student.