Virtual Open House Thursday, September 3, 11AM-1PM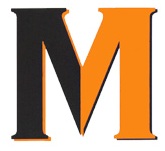 ---
Hamblen County Schools are participating in a virtual open house on Thursday, September 3, 2020 for all our students, both in person and online.
We hope that you are able to join in a Google Meet to say hi to your new teacher and hear some important information about the upcoming school year.
In order to make sure that you are ready to participate in virtual open house, please read the information below.
Before 9/3/2020
2. Please log in to your Gmail and Google Classroom accounts following the directions in the video.
3. Accept any invitations to your teachers' Google Classroom course (teachers will be sending invites by 3pm today).
4. Familiarize yourself with the schedule for virtual open house below.
On 9/3/2020
1. Log in to your Google Classroom account by 10:50am to make sure you have plenty of time before the virtual open house starts.
2. Join your STORM class's Google Meet link by 11:00am. Follow the schedule below and join in with the correct Google Meet link for each of your classes at the correct class times. You should visit all five of your courses during the 2 hour period.
Virtual Open House Schedule
| | | |
| --- | --- | --- |
| STORM | 11:00-11:15 | 15 mins |
| Transition Time | 11:15-11:25 | |
| First Period | 11:25-11:40 | 15 mins |
| Transition Time | 11:40-11:50 | |
| Second Period | 11:50-12:05 | 15 mins |
| Transition Time | 12:05-12:15 | |
| Third Period | 12:15-12:30 | 15 mins |
| Transition Time | 12:30-12:40 | |
| Fourth Period | 12:40-12:55 | 15 mins |