AFJROTC Flight Academy Scholarship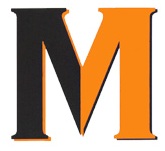 ---
BLUF (Bottom Line Up Front)
1. Cadets compete for a scholarship to earn their private pilot license at a major public University next summer, duration 8 weeks.
2. No military obligation.
3. All lodging, tuition, transportation and meals provided.
4. Cadets must be 17 by 9 Jul 2021. CGPA 3.0+, score well on a PT test and take the Aviation Qualifying Test (AQT), they are competing against fellow high school cadets.
5. Air Force is selecting approximately 250 cadets globally, very competitive.
Air Force is investing dollars to spur interest in becoming a pilot. Great opportunity if interested in flying.