Picture Day Sept. 28, 2020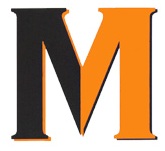 ---
Picture Day is Sept. 28, 2020
Virtual students will be taking pictures at 11:30 AM to 1:30 PM. They will check into the main office and will be brought to the gym for pictures. In person students will take pictures from 8 AM - 11:30 PM and 1:30 PM - 2:45 PM. All students and teachers must have pictures taken on this date.
Families can go online to the
Lifetouch Ordering Site
and enter in the event number for your picture to place an order.
Steps:
2. Enter in Event Number: EVTX43QKM