Graduation Practice Info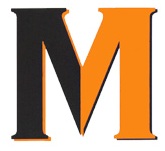 ---
Morristown-Hamblen High School East
2021 Graduation Practice Guidelines
Graduation Practice will take place on Thursday, June the 3rd at the Walter State Expo Center.

Students will need to arrive at the Expo Center no later than 3:00 PM. Please park in the gravel area. Allow yourself plenty of time to arrive, park, walk in and find your designated seat.

Students will assemble in the building directly behind the Expo Center. This is where you will find a chair with your name card on it.

We will have chairs aligned in the barn in alphabetical order, so you will have a designated spot to be seated.

Students will need to be seated in their assigned seat no later than 3:30 PM for briefing.

We will start the actual ceremony practice at 4:00 PM.

This day will probably be hot, so it is ok to wear shorts and a t-shirt for practice. Please consider that we will be walking in gravel and dirt during practice, so tennis shoes/close-toed shoes are probably best.

We will hand out tickets during practice. You will now get 8 tickets instead of the previously determined 4.

IF YOU DO NOT ATTEND GRADUATION PRACTICE--YOU WILL NOT WALK. No exceptions!