Prom Dress Code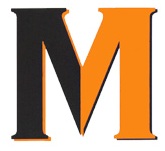 ---
From page 15 of our Student Handbook
Prom Dress Code

Inappropriate Attire for Ladies:
● Gowns that have a split from the hem to above mid-thigh.
● Neck lines that plunge below breasts or that are too revealing.
● Backs of dresses that fall below the waistline.
● Anything that is see-through or too revealing of body parts that should not be visible.
● Dresses above mid-thigh.
The top band of the skirt or pants must be within one half inch (1/2) of the navel (belly button) all the way around the waist. The band of the skirt/pants must be straight and not have cut outs or scallops that go below the one half inch (1/2) requirement from the navel.
Men's Attire
● Men must wear a tux or a suit with a tie, dress shirt, dress pants, dress shoes, and a jacket.
● No jeans of any color.
● No chains.
● Shirt and tie must remain on the entire night.
● The men's guest must adhere to the above ladies' guidelines even though she may not be a student of MHHSE.