2020 PSAT/NMSQT Tests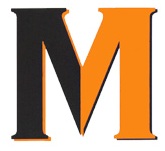 ---
The 2020 PSAT/NMSQT test will be held on October 14th here at MHHSE and is available to students in the 10th and 11th grades.. Students may come in and pay for the test before school starts. There will be a sign up form in the Main Office.
You may pick up the PSAT/NMSQT Reguest form from the Main Office, the School Counseling Office, or print through this link and bring to school with your payment. The cost of the test is $17 and is non-refundable. There is also a $4 fee for students who order the test, but do not take the exam. There will be 60 total testing spaces.
Forms must be returned to Mr. Bowlin in the School Counseling Office by September 15, 2020.
What is the PSAT/NMSQT?
The PSAT/NMSQT is highly relevant to your future success because it focuses on the skills and knowledge at the heart of education. This test will measure:
• What you learn in high school
• What you need to succeed in college
If you think the key to a high score is memorizing words and facts you'll never use in the real world, think again. You don't have to discover secret tricks or cram the night before.
The best way to prepare for the test is to:
• Take challenging courses
• Do your homework
• Prepare for tests and quizzes
• Ask and answer lots of questions In short, take charge of your education and learn as much as you can.
For more information or questions, please see Mr. Bowlin or email bowlinc10@hcboe.net